Julius Meinl India
Exquisite premium coffee and tea
We're passionate about coffee and tea. From the expertise of our coffee artisans to our close partnerships with tea plantations, everything comes together in the cup. That's why customers savour every sip of Julius Meinl products.
"Being passionate about coffee, we want to know the people who take care of it and to see first-hand how the beans are grown and processed. This is what Julius Meinl I did, and we are proud to continue his legacy." Our coffee products are crafted through the constant care of coffee artisans. They are the culmination of five generations of passion and the hard work of our teams. We combine all this expertise to ensure you bring your customers the finest cups of premium coffee. Choose from 100% Arabica coffees, either from a single region or blended for a perfect balance, as well as exquisite Arabica and Robusta blends, with roasts from light to dark to to satisfy even the most discerning customers. Order your premium coffee, including specialty and certified coffee, from the experts at Julius Meinl. Our premium coffee range is designed for hotels, restaurants and any other business wanting to treat guests to exceptional quality, delicious taste and contemporary design all in one.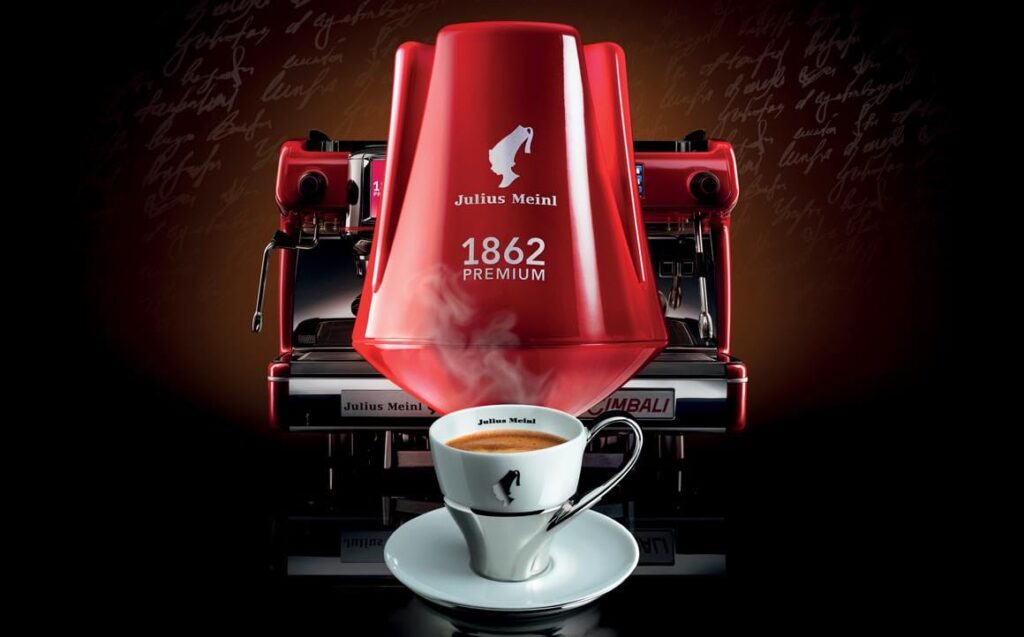 Julius Meinl combines the tea drinking culture of the East with the Western tea-time tradition, where emphasis lies on enjoyment and socializing. We select finest leaf teas from high quality plantations in leading tea regions in China, India, Nepal and Sri Lanka.
A freshly-brewed cup of tea can lift any occasion. Be it in a coffee house, restaurant or hotel, Julius Meinl offers a large variety of delicious teas and point-of-sale materials like menus or leaflets to adapt to your needs.
Each premium tea is crafted with the utmost care by our own experts. From classic favourites like English Breakfast to unusual blends incorporating exotic or floral ingredients, you can satisfy every customer. 
When you serve hot drinks, the finishing touches make all the difference. From your napkins to biscuits to biodegradable coffee-to-go cups, lift the experience with Julius Meinl. We provide hotels, cafes, restaurants and other businesses with everything they need to deliver an excellence service, from the venue's entrance, bar and counter area to the table. That's why we bring you everything you may need for serving hot drinks, from glasses to china cups, mugs and serving trays.
Coffee machines have evolved to combine time-honoured techniques with advanced technology. We offer a complete range, from fully automatic coffee machines to coffee grinders and even milk coolers and ice cream makers.
With full training available, you can be confident in achieving exceptional results every time. Our equipment is not only reliable, but also innovatively designed with a contemporary look. 
Premium-quality coffee is a must for business success. To help you serve only the best coffee and tea in your venue, we offer a complete service including innovative coffee machines, coffee grinders, state-of-the-art semi-automatic espresso machines and other equipment such as ice makers.
All our commercial coffee machines and other catering equipment brings you a combination of advanced technology, high performance and stylish design.
Amazing Coffee from Vienna  Julius Meinl India One of best Coffee.
Rahul Roa